FARM RETIREMENT AUCTION
Saturday, November 24, 2018 at 9 A.M. CST/ 10 EST
Auction to be held at the farm approximately 2 miles northeast of Wanatah, Indiana.
Physical Address: 10111 S 900 W, Wanatah, IN
From the US 421 & US 30 intersection, travel east 1 mile to 900 W, then 2 miles north.
Smoker

Tractors
2013 NH T8.330 front and rear duals, quick hitch, IntelliView IV w/autosteer, 18.4×50 rear tires, 700 hours, SN#ZDRC04651
1991 CIH 7130 2WD with 18.4×42 duals, front weights, Trimble EZ Steer, quick hitch, 4100 hours, SN#JJA0020599
2010 Farmall 95 w/ CaseIH loader 564 hours, SN#Z9JP35123
1973 IHC 766 w/ Westendorf TS 28 loader gas, 3081 hours, SN#12041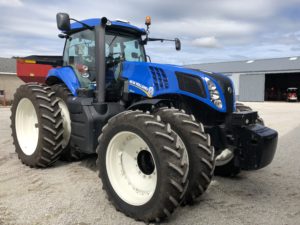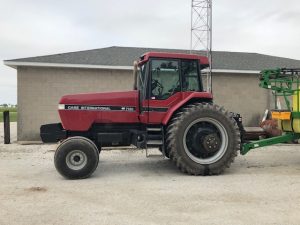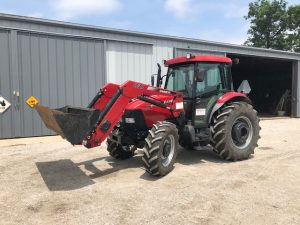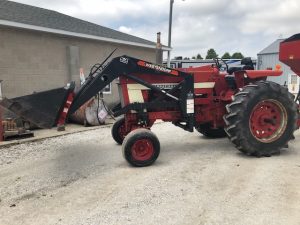 Combines and Harvesting
2006 CIH 2377 Combine 

mud hog, long auger, chopper, EZ Pilot auto steer, Pro 600, Camera system, 2500 engine hours, 1900 separator hours, SN#HAJ295234
2013 Gerringhoff 6/30 Corn Head with stalk stompers
2016 MacDon FD75 30ft Draper, only 3000 acres
1994 Unverferth 4500 Grain Cart with scales
2016 E-Z Trail 30ft Head Cart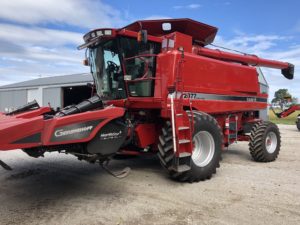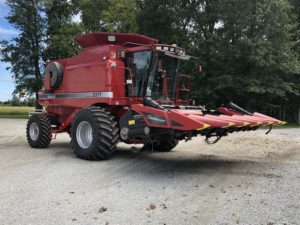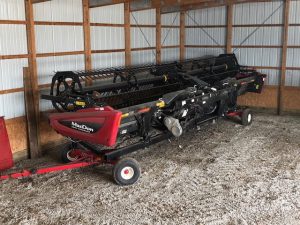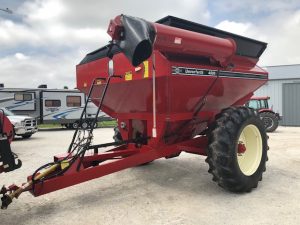 Semi Tractor and Trailers
2002 Mack CH600 Semi Tractor, 400HP Mack engine, Super 10 Speed Transmission, wet kit, dual air compressor, new front tires, 325,000 miles
1995 Ford LTL 9000 Semi Tractor, 

400 HP N14 Cummins , Super 10 Speed Transmission, 4.11 gears, 5000 miles on new 11×22.5 tires, 750,000 miles
1991 Wilson 43ft Hopper, spring ride, nearly new 11×24.5 tires
1998 East 36ft Aluminum Frame Dump, spring ride, near new tires
1974 Transcraft 40ft Flat Trailer, with 2-1000 gal and 1-2000 gal fertilizer tanks, gas transfer pump, all plumbing and hoses for fertilizer tender, 40ft manual hose reel, spring ride, set up to mix micronutrients and chemicals with fertilizer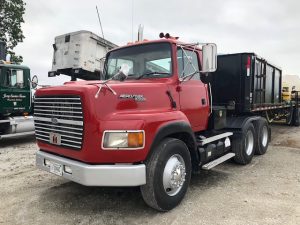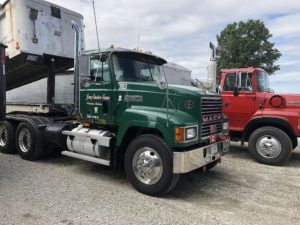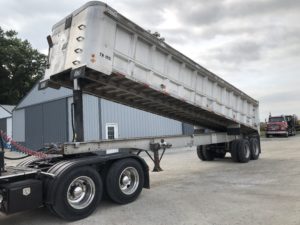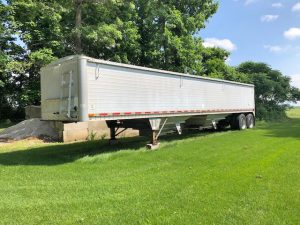 Farm Equipment
2013 Kinze 3200 12/30 Planter

 with corn and bean boxes, liquid fertilizer, monitor
1995 CIH 4800 25ft Field Cultivator with tine harrow
2007 Fast 60ft 1000 Gallon Pull Sprayer hydraulic fold, triple nozzles, hydraulic drive pump, Raven controller, foam marker, chemical inductor
2013 Unverferth 25ft Rolling Harrow
2011 McFarlane 25ft Reel Disc
2008 Friesen 2 Box Seed Tender Honda electric start engine, Extra spouts
IH 55 17.5 ft Chisel Plow
IH 720 6-16 Auto Reset Plow  In Furrow
Kverneland 3pt 3-16 mounted plow, excellent condition
Brillion 9 Shank Disc Chisel w/Buster Bar
JD 400 20ft Rotary Hoe w/ Transports
2005 Rhino 8ft 3pt Chopper
2-2012 Norwesco 3000 gal fertilizer upright poly storage tanks
2- 8 row IH Cultivators, 1- narrow row and 1- wide row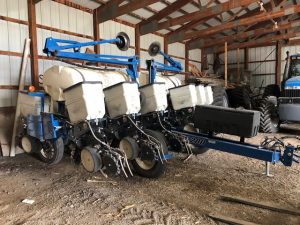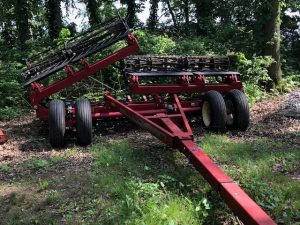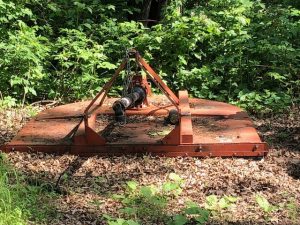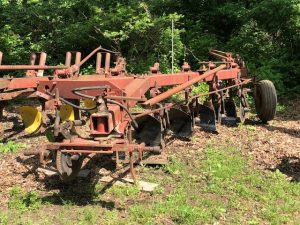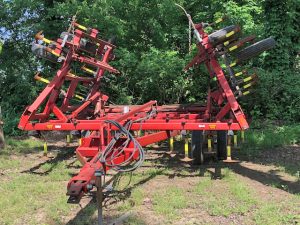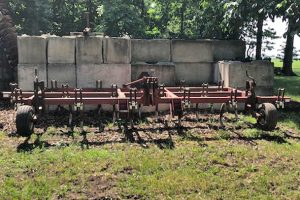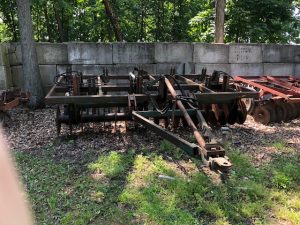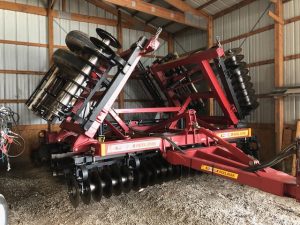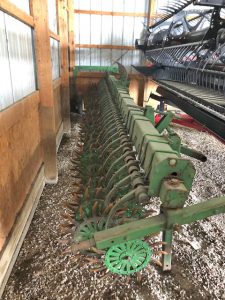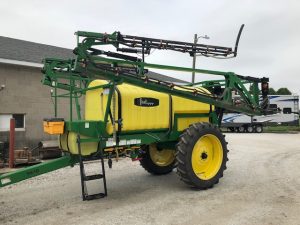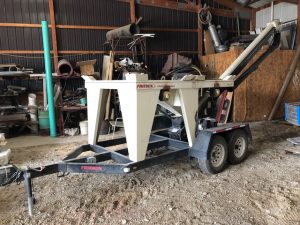 Misc Items
Rear axle and rims for 2377 combine
New reel bats and tube for 20ft 1020 head
100 gal L-shaped fuel tank
New 5Hp electric motor
Misc tires and rims
Misc hydraulic hoses and electric wiring
Lots of shop light bulbs
Misc farm shop tools and supplies
Lincoln 225 Gas Welder w/ 200ft leads
Gas air compressor
16HP Goodall Charging Unit, 12/24 volt
Torch and tanks
Misc iron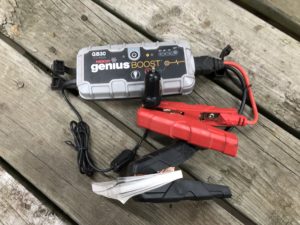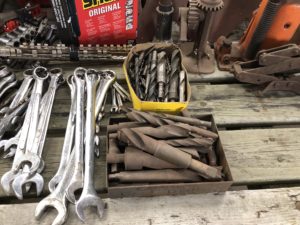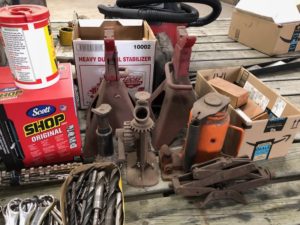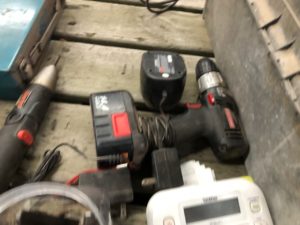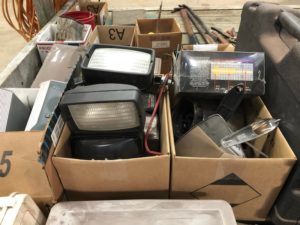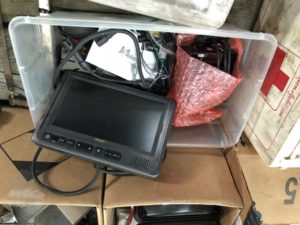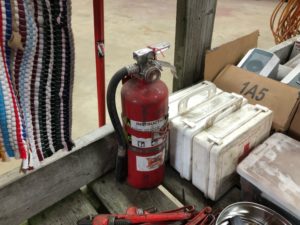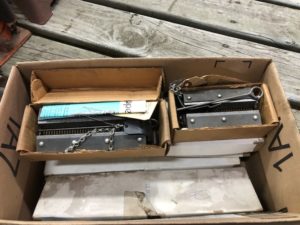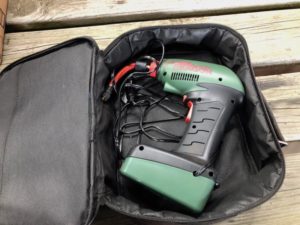 Items from local consigners
1996 JD 7210, 2wd, comfort cab, Synco plus, 18.4×38 duals, 4038 hours, SN# NTRTRS00151
1996 IH 4200 12ft Combo-Mulch Finisher
JD 7000 Planter, 4 row wide, liquid fertilizer, insecticide
2000 12ft DMI Crumbler
Sunflower 7 Shank Disc Chisel
CIH 1020 20ft flex head
CIH 2800 16Row Nutriplacer, 1200 gallon tank, hyd drive, Raven Controller (currently setup for 12 row)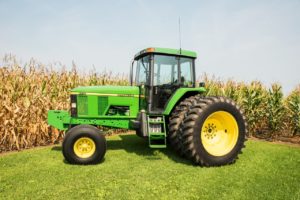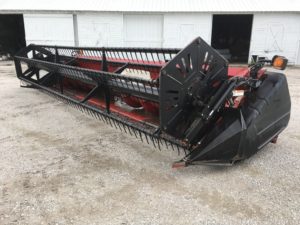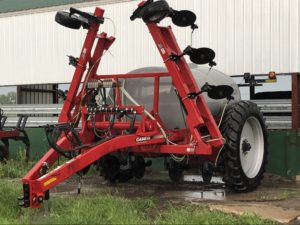 AUCTIONEERS' NOTE:  Jerry is retiring from farming after 50 years and selling items no longer needed for his farming operation.  Farm equipment will be used to harvest the 2018 crop, all hours are approximate at the time of publication. All tractors, combine and truck will be serviced and filled with fuel and ready to go to the field.   All other equipment will be serviced.  There will be NO collector tractors in this auction.   Plenty of parking directly across the road. NO PARKING ON THE ROAD PLEASE. 
Preview time Nov 23rd  9:00am to 3:00pm or by appointment
Announcements made the day of the auction take precedence over any printed material. Cash or good check w/proper ID. For and restroom available. Not responsible for accidents, errors or omissions.
For questions on farm equipment: Contact Jerry at 219-508-2618